Announcement: Introducing The Library's One-To-One Research Program
We are excited to unveil the library's brand-new One-to-One Research Program designed exclusively for the VinUni communities. Recognizing the intricacies and challenges of academic research, we aim to provide personalized support tailored to your unique needs.
Program Features:
Personalized Guidance: Make an appointment to meet with an academic librarian who can assist you through every step of your research journey. Whether it's choosing a topic, finding the best resources, or formulating research questions, our librarians are here to guide you.
Flexibility of Meeting: You can choose between online consultations or in-person sessions at the library, based on your preference and convenience.
Academic Writing Assistance: Need help structuring your paper, or ensuring that your arguments flow logically? Our librarians are trained to provide advice on academic writing, ensuring that your work stands out.
Citation Support: Navigate the maze of referencing styles with ease. Whether it's APA, MLA, Chicago, or any other citation style, our librarians will help you ensure that your sources are credited appropriately.
How to Book an Appointment:
Visit our library's website and navigate to the Research Mentorship page.
Complete the online Research Advice Appointment Form.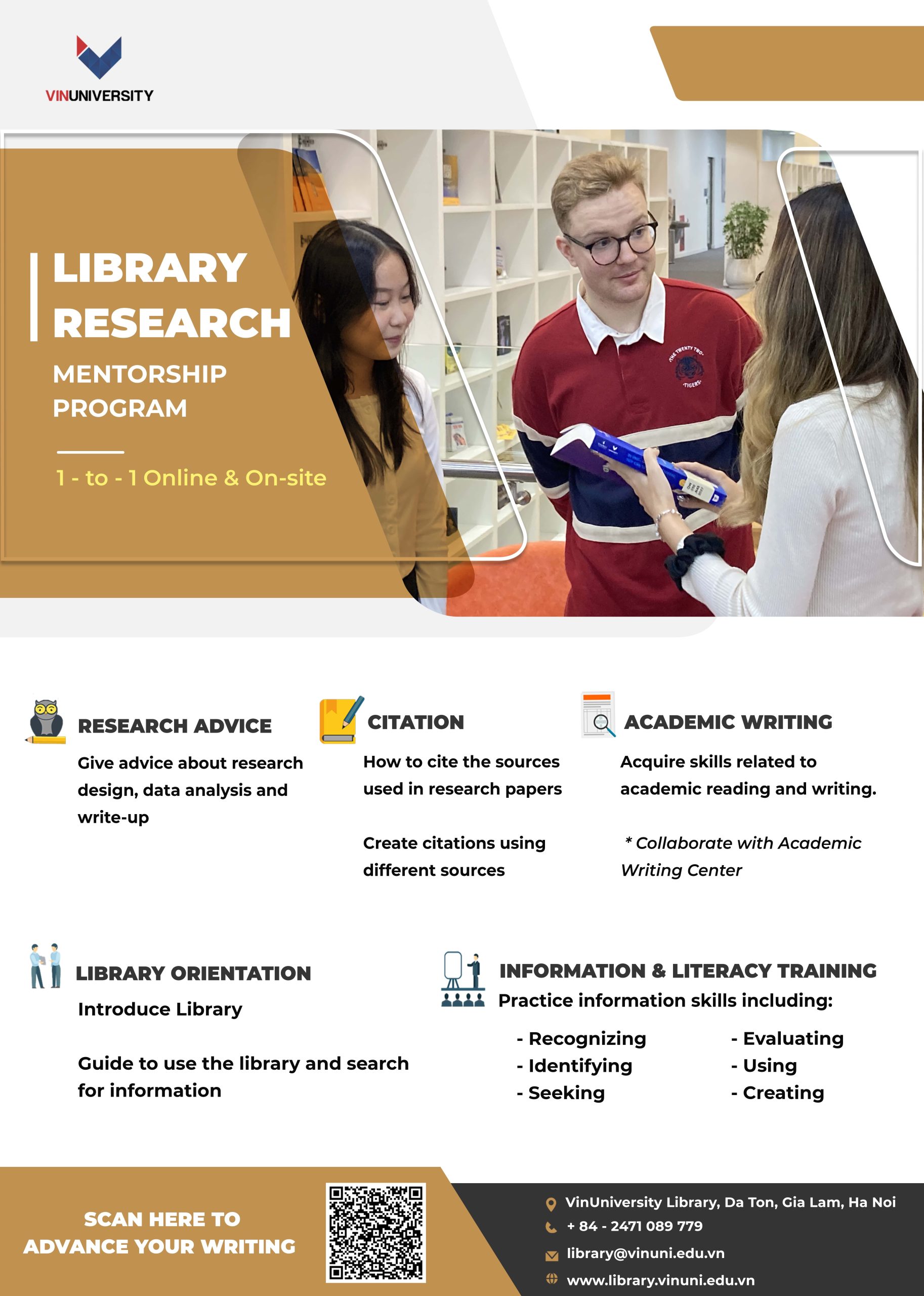 Announcement: Introducing The Library's One-To-One Research Program
Related