E-Bookstore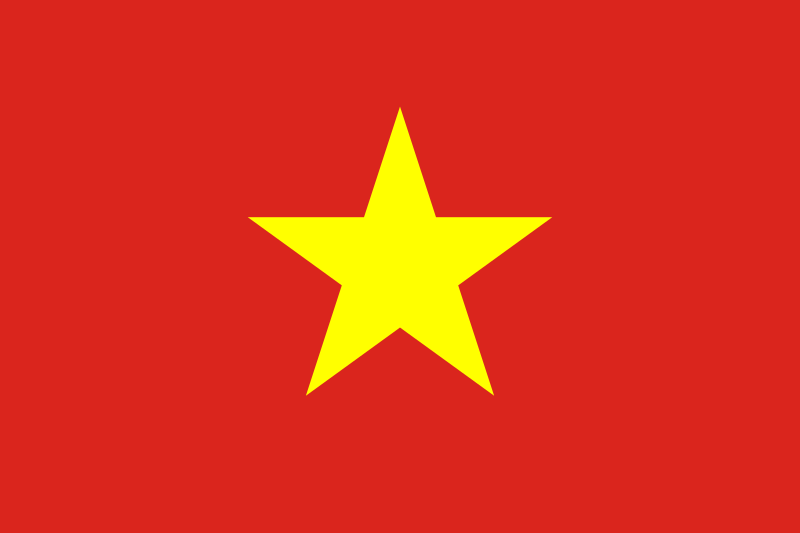 (Để đọc tiếng Việt, click tại đây)
VinUni Library is committed to making VinUni research and scholarship accessible through the selling of VinUni books and scholarly publications online. We hosted VinUni book launch, offering an opportunity for VinUni scholars to reach a wide academic readership and support academic publishing for knowledge sharing and mobilization.
For general inquiries and book ordering, please contact us at: library@vinuni.edu.vn
PUBLICATION
ENGLISH – VIETNAMESE MEDICAL DICTIONARY WITH PRONUNCIATION

Author: Huynh Dinh Chien (MD, PHD)
Description: Web app

More than 60000 entries
Look up two ways reversibly
Authoritative pronunciation

Please click here to access its demo flipbook.
ALLERGY – CLINICAL IMMUNOLOGY: CASE BASED APPRROACH

Author: Nguyễn Văn Đĩnh – Medical Publishing House
Price: 450,000 VND
Description: This book provides the insight of Allergy – Clinical Immunology through accessing cases. Allergy-Clinical Immunology is a branch of medicine that studies the body's immune system disorders leading to clinical diseases including allergic diseases, autoimmune diseases and immunodeficiency. The authors aim to provide clinicians with an overview of the specialty's range of expertise but also specific and very hands-on practice by taking a case-based approach to evidence-based medicine.

ISBN/ISSN: 978-604-66-5785-9
BASIC COMMUNICATION SKILLS FOR HEALTHCARE PROFESSIONALS

Author: Dr. Nguyễn Hoàng Long – Medical Publishing House
Price: 165,000 VND
Description: Provides basic knowledge of communication and communication in the medical environment. The content of the book covers the essentials of verbal communication, nonverbal communication, communication skills in some situations such as reporting bad news, angry patients, conflict resolution, admitting mistakes and sorry. The editorial board hopes that the book will be a useful reference for colleagues in the process of learning to improve their communication skills.

ISBN/ISSN: 978-604-66-5606-7
MEASUREMENTS IN NURSING AND HEALTH SCIENCE RESEARCH

Author: Dr. Nguyễn Hoàng Long – Medical Publishing House
Price: 210,000 VND
Description: Provides the most basic knowledge of measurements in Nursing and Health Sciences research. The author clarifies basic concepts such as: measurement, hidden variables, validity, reliability, steps of the scale, commonly used scales, common errors and ways overcome… In addition, the author also briefly introduces the steps of the process of building a research toolkit. The main purpose of the document is to equip the researcher with the basic background of measurement tools. From there, researchers, especially inexperienced researchers, can make the most appropriate decisions on issues related to measurement tools in their research.

ISBN/ISSN: 978-604-66-5051-5
202X Dictionary – VinMagazine

Author: VinMagazine
Price: 159,000 VND
Description: Dictionary 202X is a book project of VinMagazine in association with Alpha Books. The book is a collection of interesting and trendy topics, spanning 5 areas: Science & Technology, Health, Media & Culture, History & Art, and Business. The book not only depicts prominent issues that attract the attention of today's young generation, but also is expected to open up a promising future – where their contribution is no small part. As blogger The Storyteller observes: "The publication is a semantic map that helps us find our way into the cultural life of a generation."

ISBN/ISSN: 978-604-365-638-1
Basic vaccinology

Author: Pro. DR. Huynh Dinh Chien
Price: 350,000 VND
Description: The book includes 11 chapters covering various aspects of vaccines and immunization. The contents introduce the history and practice of immunization, the basic scientific issues of host immune responses, the models and strategies for development and distribution of vaccines, new types of vaccines, antigen selection, adjuvants, and important aspects of vaccine clinical trials and immunization practices. In addition, essential factors for vaccine development such as vaccine safety, regulation, ethics, and economics driving the development of new vaccines are also addressed. The book also describes global regulations on vaccines and clinical trials and the control of vaccine development for human and animal pathogens.

ISBN/ISSN: 978-604-337-586-2
Postpartum health care

Author: Dr. Nguyen Thi Thanh Huong
Price: 200.000 VND
Description: The book aims to provide practical reference materials on postpartum care practices for Bachelor of Nursing students during their community practicum. The book includes 10 topics with instructions for 10 health education communication sessions that healthcare workers in the community need to conduct for postpartum mothers. The health education content can be organized flexibly, including individual or group health assessments, at home or at healthcare facilities.

ISBN/ISSN: 978-604-66-6033-0