Announcement: VinUniversity's First Open Textbook Cover Design Contest
Dear students,
In celebration of our very first open textbook authored by Dean Laurent El Ghaoui, Alicia Tsai and Giuseppe Calafiore. We are calling on the creative minds of our community to design its cover!
Important Dates:
Submission Deadline: Nov 10th, 2023.
Winner Announcement: November 30 during the Research Day Celebration at VinUniversity.
Prizes:
1 first prize with 4 million vnd.
Winner's design will be the official cover of VinUniversity's inaugural open textbook.
Inspiring Awards: each submission will receive a VinUni merchandise to encourage them to join the current as well as future competitions from VinUni library.
Design Guidelines:
The design must be original and represent the innovative spirit of VinUniversity.
Designs should not infringe on any copyrighted materials.
Submit in png at a resolution of 800px tall and aspect ratio between 0.66 and 1
This is an incredible opportunity to be part of VinUniversity's history as we embark on our open education journey. Make sure to be there on Research Day as we reveal the chosen design for our pioneering textbook! To participate or for more details about the contest, please visit the contest website.
Best of luck to all our talented designers!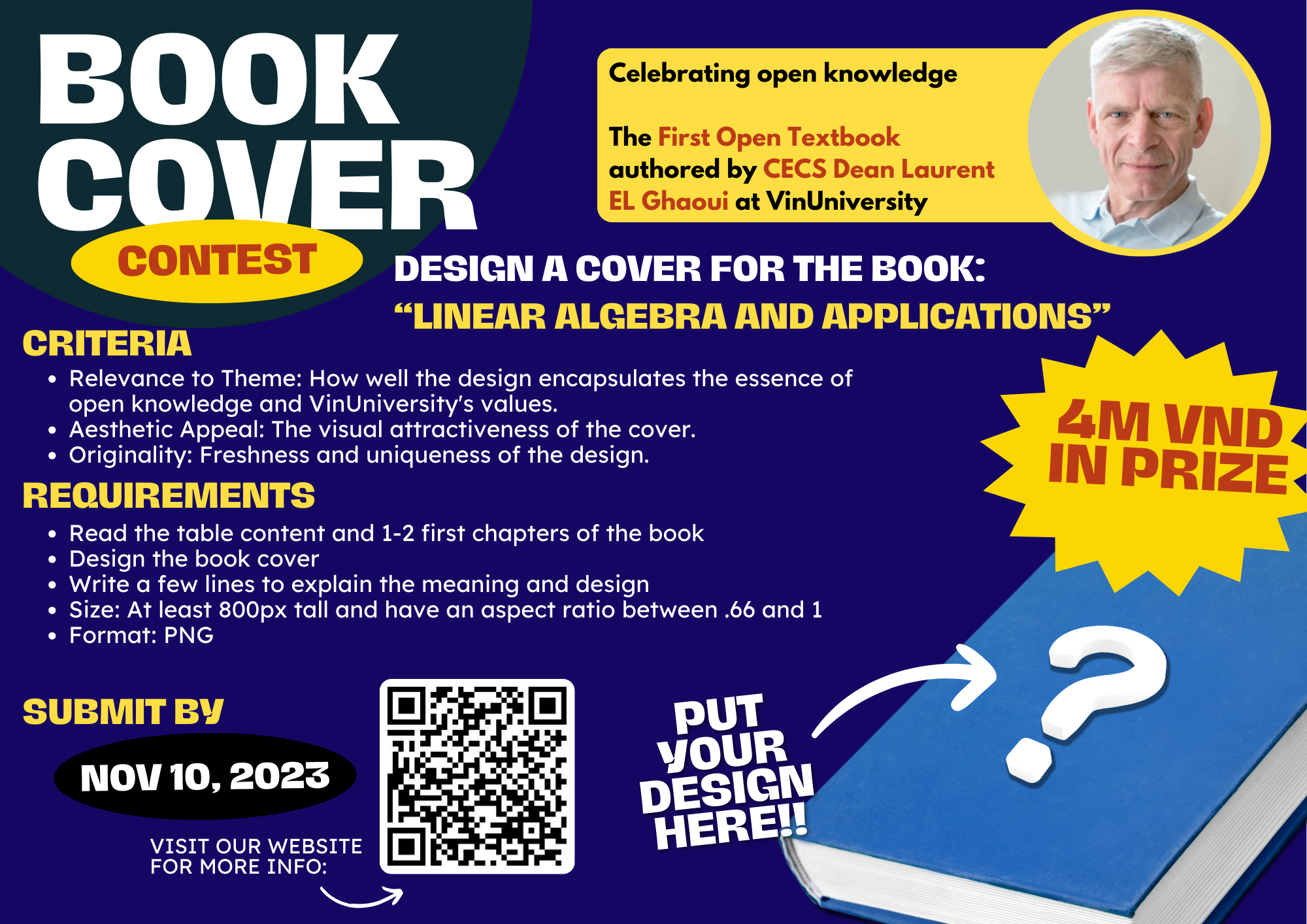 Announcement: VinUniversity's First Open Textbook Cover Design Contest
Related