Journey into Vietnam's cultural tapestry: introducing VinUni library's special Vietnamese collection
VinUni Library is thrilled to announce the inauguration of its highly anticipated special Vietnamese study collection. Curated by esteemed faculty and academic librarians, this remarkable collection serves as a gateway to Vietnam's rich cultural heritage, supporting teaching and research in Vietnamese Studies.
Featuring a diverse selection of materials in both Vietnamese and English, this collection encompasses captivating literary works, insightful historical accounts, and more. Housed within our dedicated special collection bookstacks, these resources offer a wide range of subjects for exploration.
Praised by Professor Harrison, this collection provides students with an invaluable opportunity to deepen their understanding of Vietnam's vibrant heritage. We are also honored to have the support and recognition of Professor Picard and Madam Luu, an accomplished writer and artist, for our efforts in preserving and promoting Vietnamese cultural treasures. Professor Picard remarked that "this collection will allow this and subsequent generations of VinUnians to explore the past, examine the present , and image the future". Echoed by Madam Luu that "This marks a great step toward further developing young people's interest in the land and peoples of the world outside the gates of VinUniversity."
We warmly invite students, researchers, and the wider community to embark on a journey of discovery through our exceptional special Vietnamese study collection. Let's celebrate and explore the wonders of Vietnam's vibrant culture together!
Link:  Vietnamese Study Collection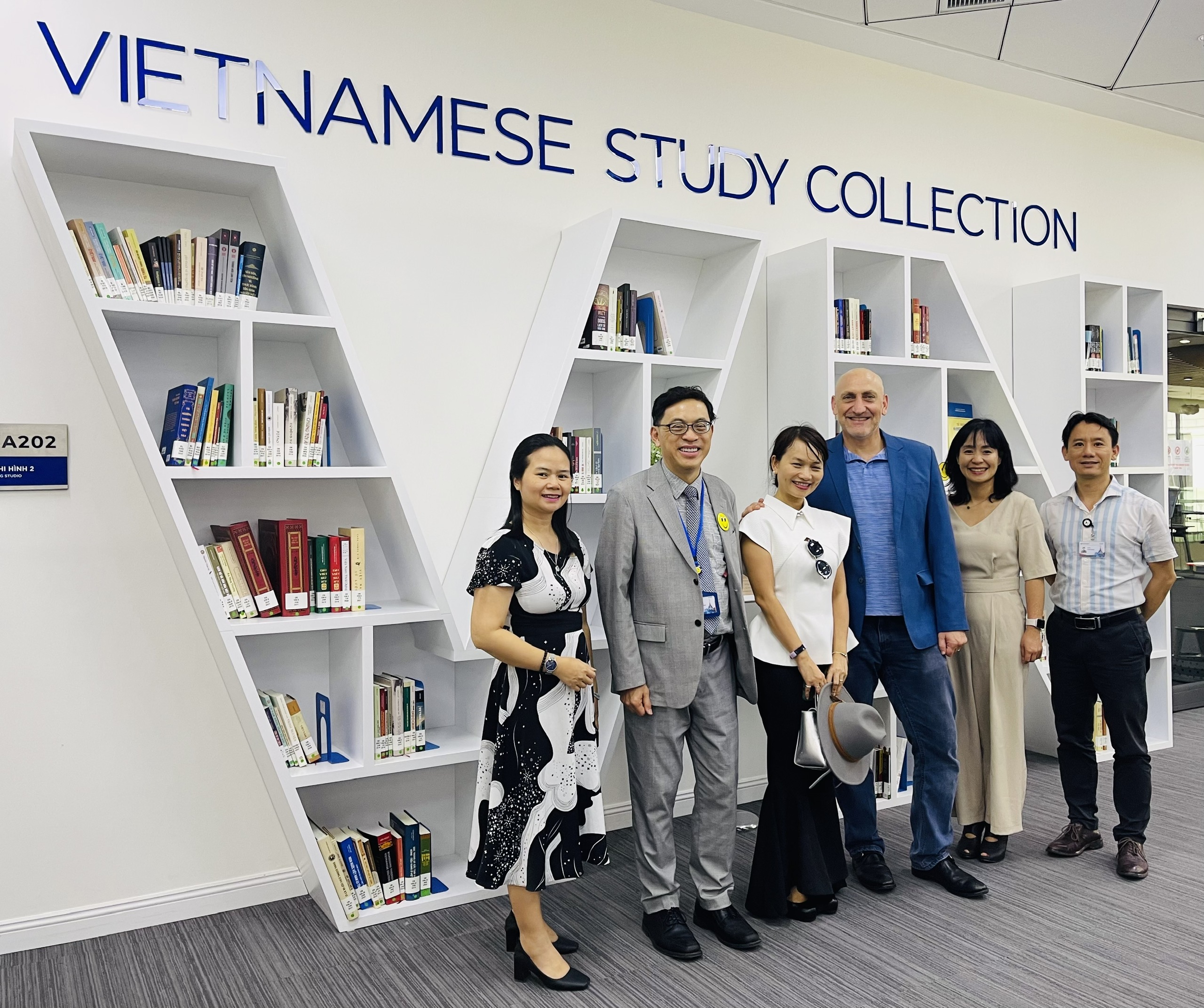 Journey into Vietnam's cultural tapestry: introducing VinUni library's special Vietnamese collection
Related