Celebration of VinUni scholarship: Dr. Harrison's recent publication
VinUni Library supports and celebrates VinUni scholarship. We are proud to present a recent publication of our scholar. Dr. David Harrison. He co-authored a paper entitled  "Weather Magic as Environmental Knowledge in Southern Vanuatu" in the Q1 ranked Journal of Ethnobiology. This paper presents weather magic practices from the islands of Tanna and Aneityum, in southern Vanuatu, and highlights how this phenomenon is a critical domain of Indigenous environmental knowledge, particularly knowledge involving plants.
NSF-funded work with indigenous colleagues in Vanuatu and fellow scientists at New York Botanical Garden. Photo shows me working with Chris Nevehev on Keamu Island.
Paper: https://doi.org/10.2993/0278-0771-42.4.383.
You can view the archived paper at the library website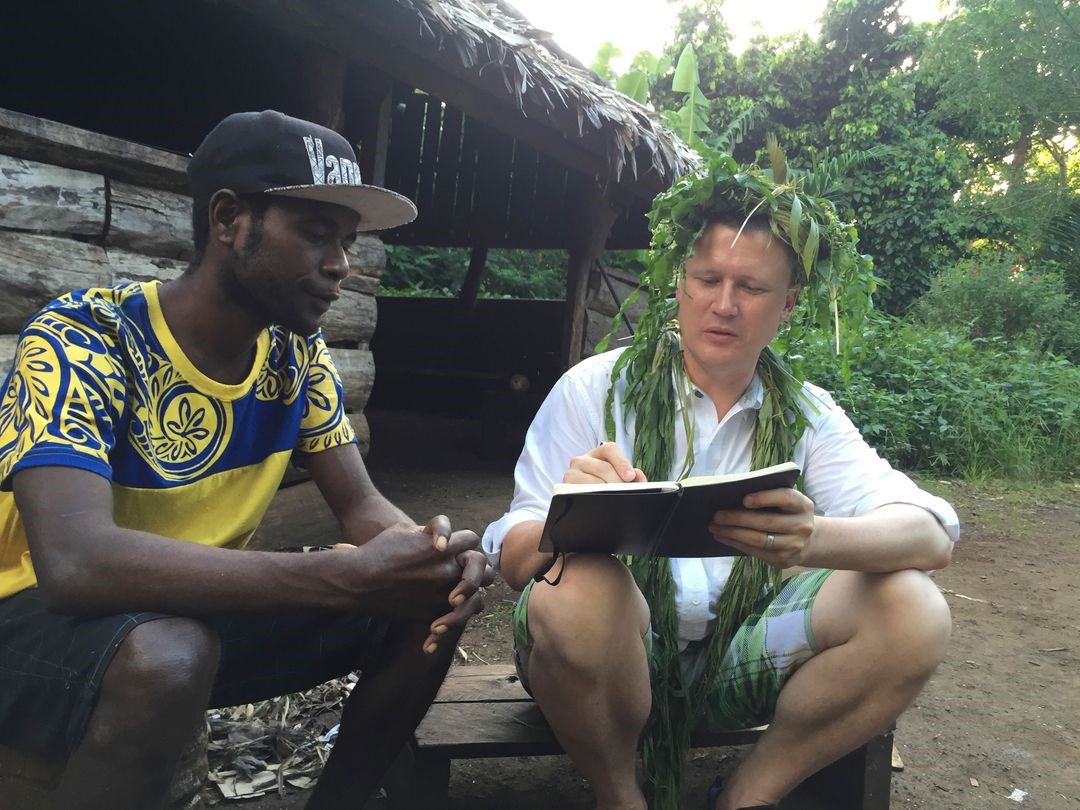 Celebration of VinUni scholarship: Dr. Harrison's recent publication
Related