Trial access to Statista platform from 1st Apr – 31st May, 2023
Statista is one of the world's leading business data platforms. The renowned statistics database is well-known and acknowledged throughout the world as a basis for fast and comprehensive search for numbers, data, and facts. Explore the whole world through numbers with Statista.
Within just a few years, Statista managed to establish itself as a leading provider of market and consumer data. Over 1,100 visionaries, experts and doers continuously reinvent Statista, thereby constantly developing successful new products and business models.
Statista.com consolidates statistical data on over 80,000 topics from more than 22,500 sources and makes it available on their platforms.
Please click here to access Statista platform. The free trial of Statista set up for VinUniversity from April 1, 2023, and will expire on May 31st, 2023.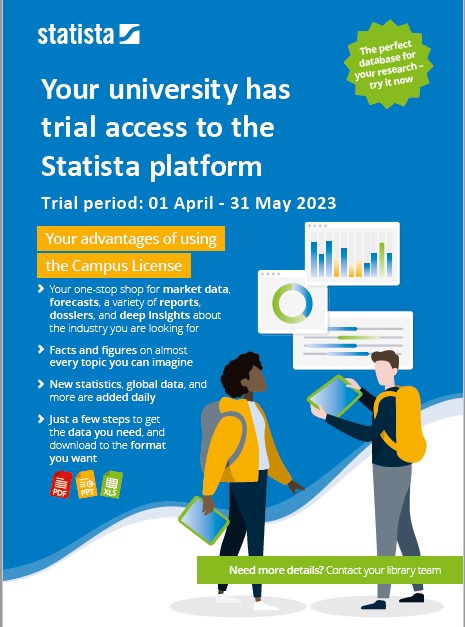 Trial access to Statista platform from 1st Apr – 31st May, 2023
Related