Elsevier Health Live Workshop: Technology Integration to Elevate Teaching & Learning
The workshop is supported by Elsevier publisher, with speakers from VinUni, HCM University of Medicine & Pharmacy, and Elsevier. As the topic might be of interest for other VinUni Colleges and divisions beside CHS, we would be pleased to welcome all VinUni faculty and staffs to this event.
Please click here to access the workshop's agenda.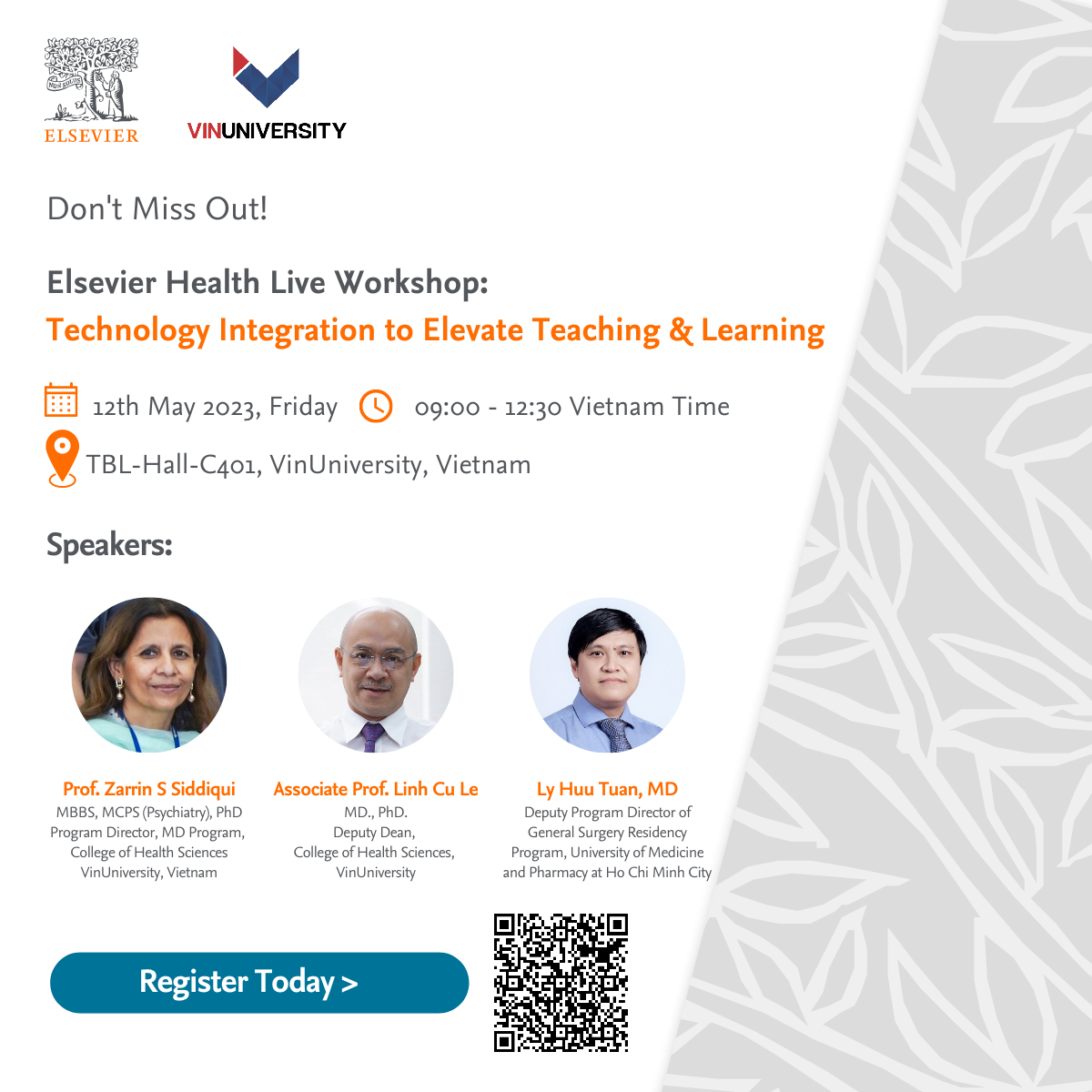 Elsevier Health Live Workshop: Technology Integration to Elevate Teaching & Learning
Related